All the dogs are the pet dogs of handlers, they live with us and are much loved members of the family.
Mountain Rescue Search Dogs England's (MRSDE) search dogs are trained to 'Air Scent', this means they do not as a general rule track the missing person.
The dogs will react to a human scent being blown towards them by the wind or air currents. This means that as long as the dog is searching downwind of a casualty, or items which have human scent on them, they should find them. In bad conditions a dog can cover large areas of ground in the search for a missing person.
The dog is very sensitive to any human scent it finds and will immediately follow that scent to where a human is located. It will then indicate to its handler to let them know it has had a 'Find'.

All of our training is undertaken with praise and rewards for the dog. Some are happy to work for their squeaky toy while others prefer food!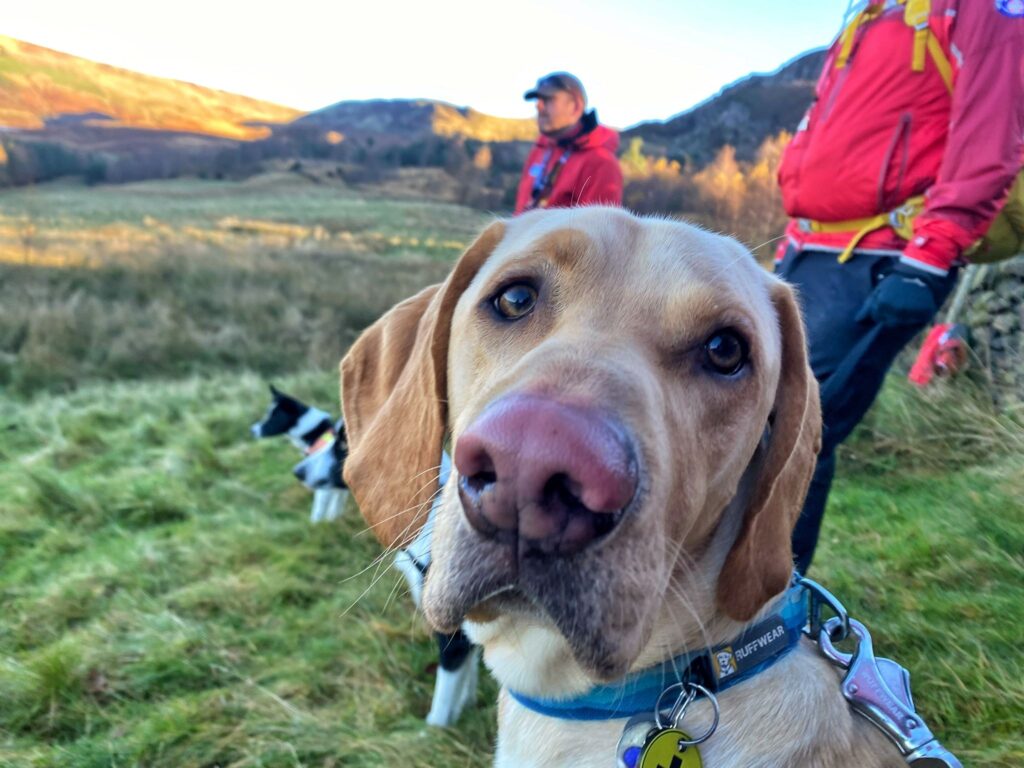 Can I apply to train a dog with Mountain Rescue Search Dogs England?
Our dog handlers are drawn from full members of Mountain Rescue teams with a minimum of 1 year operational callout experience.
This is because our dogs are worked as part of their handlers mountain rescue team and if their dog finds a casualty, handlers need to be fully competent in all aspects of mountain safety, casualty care & their teams rescue procedures while lone working in remote upland areas.
If you are part of a mountain rescue team and wish to become a dog handler, please speak to your team leader and local dog handlers for a recommendation to MRSDE.
If you are not yet a member of a mountain rescue team and wish to join, find your local team at https://www.mountain.rescue.org.uk/teams/
If you live in a lowland county, see https://www.lowlandrescue.org/member-teams for teams local to you for information on their search dog training.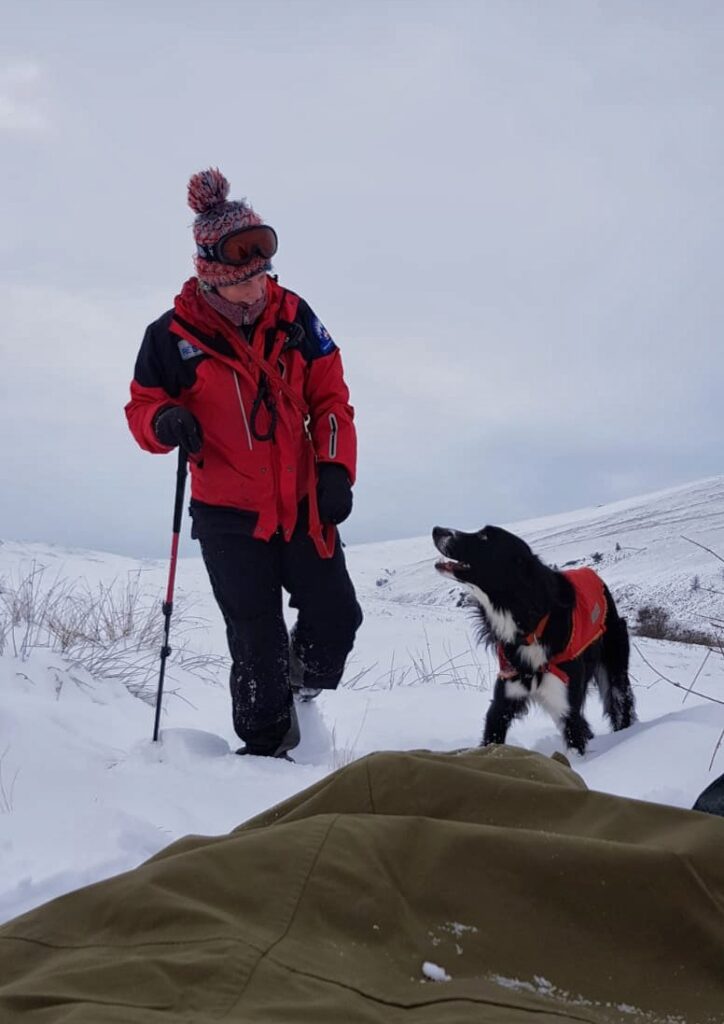 Stages of Training
There are a number of stages a dog, and their handler must go through before becoming an operational search dog team.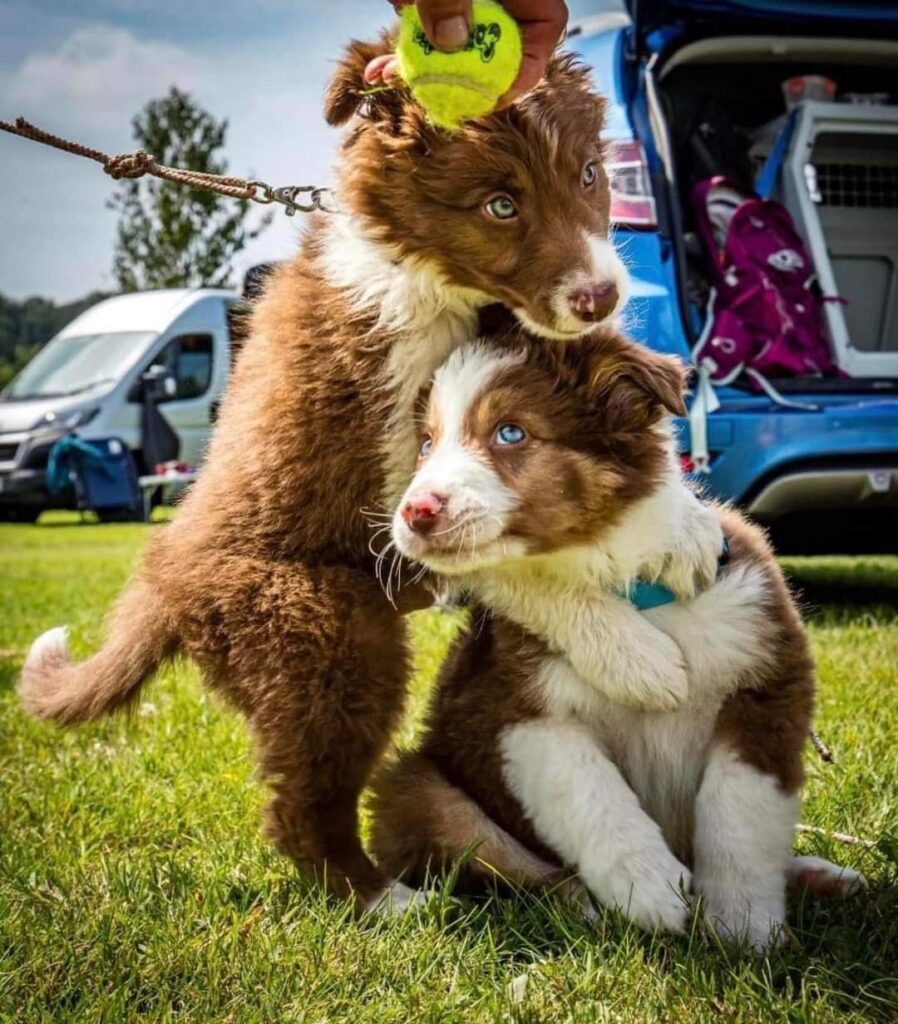 Puppy Class
Training starts with the Puppy Classes run by Jacquie Hall from the Northumberland Canine Centre. The Puppy is socialised with other dogs and people. They are then given some basic obedience & stock familiarisation training.
A Registration test is carried out to test the obedience of the dog including a 10 minute down stay (5 of which are out of sight), heel work, interactive play with another person, down at a distance (safety stop), recall with distraction. Throughout this the handling skills of the trainee handler are tested. A Stock test is also carried out to ascertain that the dog shows no interest in stock that might be grazing on the hill.
Once these test have been passed the trainee and dog move to Stage 1.
Stage 1
They are taught the 'Find Sequence'. This is when they find the Dogsbody and indicate to the handler that they have found.
The dogs indicate they have found by returning to their handler and barking. When this sequence is established they are given an indication test. This test is usually carried out in the dark. On passing the indication test the team move to stage 2.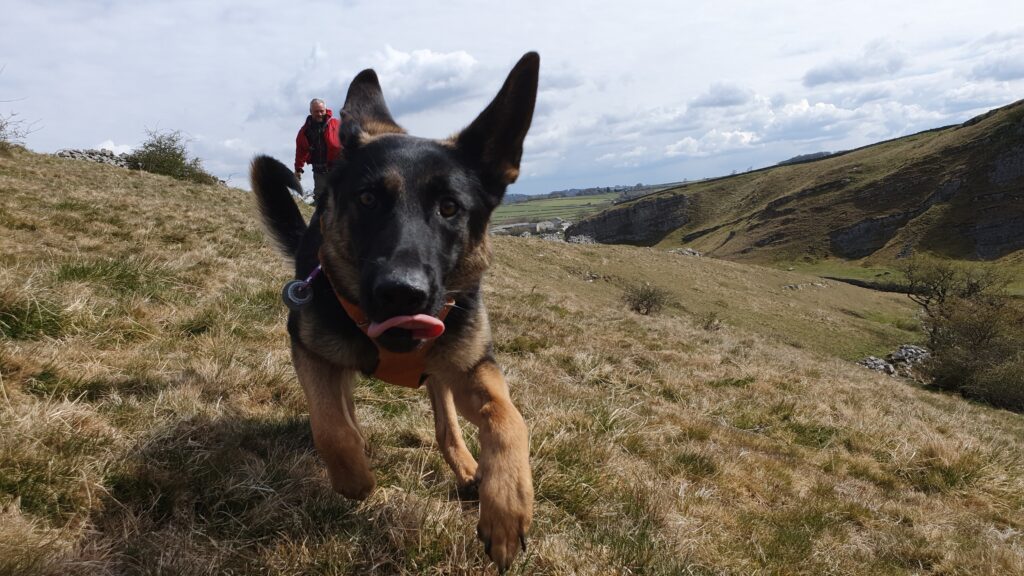 Stage 2
The handler is taught how to search areas with their dog. This involves learning how to read the landscape, wind and other conditions that could effect the scent flow.
The areas start small and gradually get larger. At this stage the handler will always know the location of the Dogbodies so that they can see how their dog reacts to the scent whilst searching. When the training officers are satisfied that the trainee has gained enough knowledge they move to Stage 3.
Stage 3
The handler is tasked to search small areas without knowing the location of the Dogbodies.
Again the areas get larger as they progress. When they are gauged to be more competent with searching areas, they will be given operational and assessment training, on successful completion they are deemed ready for their Pre -assessment. Following successful completion of this dog and handler are now able to undertake an Assessment Weekend over 3 days in mountainous terrain ideally in winter.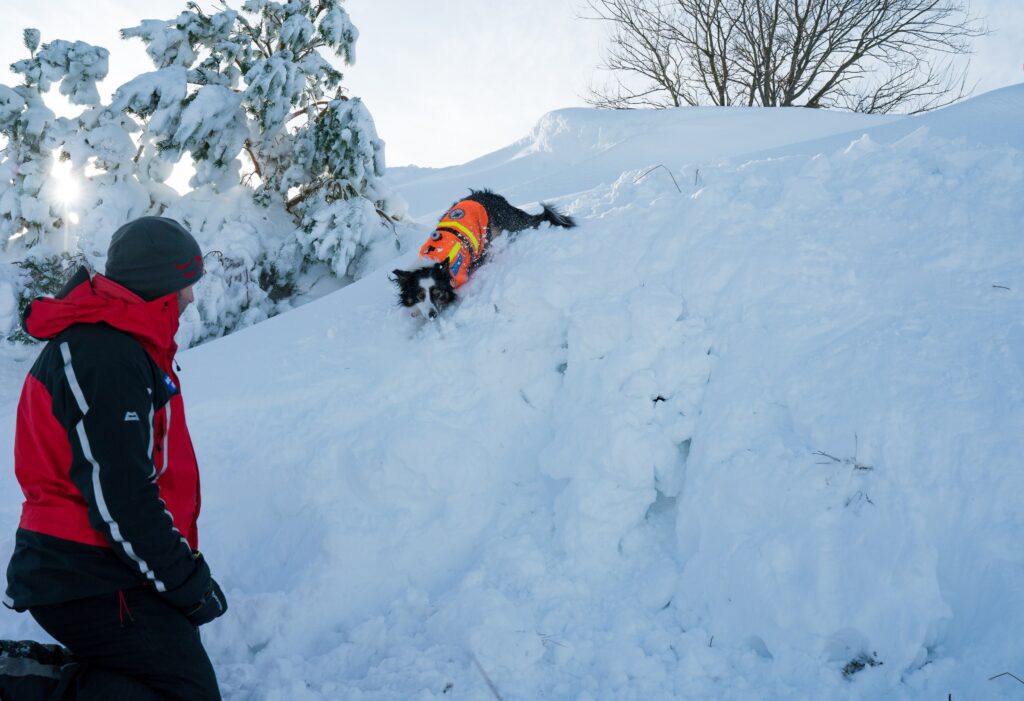 Calendar of National Courses
Below is the calendar for our national training and assessment courses.
These courses are for members, registered trainees and bodies.
Please see details on this website regarding joining MRSDE as a body or dog handler.
Local training is organised separately within the regions once or twice per week.
2023
December 1st-3rd – Lake District
2024
January 12-14 Lake District – Training and Assessments
February 3-10 Cairngorms – Winter Skills
February 23-25 (Dates TBC) Peak District
March TBC – Brecon Beacons – Assessments only.
April – No national course.
May 16-19 Dartmoor
June 13-16 Exmoor
July 5-7 Northumberland
August 2-4 Dartmoor
September 6-8 Yorkshire Dales
October 4-6 Peak District
November 1-3 Brecon Beacons – Training and Assessment
December 6-8 Lake District